A Guide to selling your Gold Jewellery
A Guide to selling your Gold Jewellery
The following guide will answer many of your questions about selling gold jewellery.
With gold prices sitting at an all-time high, selling unwanted gold may be a quick method to get additional money. People frequently lack the knowledge necessary to know where to begin or how to progress, though. Here is a comprehensive, step-by-step tutorial created for you if you don't want to be taken advantage of.
Naturally, you want to sell your gold for the highest price possible. Finding the best offer, though, is more difficult than you may imagine. A&M Gold Buyers offers this guidance to help private persons sell their unwanted or inherited gold jewellery and ensure your transaction will be as easy as possible. A&M Gold Buyers has over 5 years of expertise in the precious metals sector.
Understand gold jewellery
Prior to beginning, you must comprehend exactly what you are selling.
The difference between buying and selling price
Every gold jewellery item, along with other ornamental items, is made using an alloy. The three most popular alloys are 9-carat, 14-carat, and 18-carat, with respective gold contents of 37.5%, 58.5%, and 75%. Additionally, designing and producing gold jewellery requires both manual labour and machine costs. Last but not least, the retail price of a piece of gold jewellery will be determined by the total of all these costs, including the markups of the reseller. Markups on luxury brand jewellery are significantly higher.
Antique and Second-Hand Jewellery
The advantage of wearing gold jewellery is that you can always sell it for the gold that it contains.
You may try to sell your used gold jewellery for a better price if it's still in reasonably excellent shape. But keep in mind that the procedure is more complicated. We're not sa

ying it's impossible, but there's a chance you'll run across obstacles and be let down. For various reasons, it is typically somewhat challenging to sell a piece of used gold jewellery.
Here are some of the many reasons why its difficult to sell second-hand gold jewelley:
In general, the concept of purchasing gold jewellery (a ring, necklace, etc.) that has already been worn by someone else does not appeal to people. The reason for this is that, in general, gold jewellery is a very private item. Each item of jewellery that you possess carries a significant emotional component.

You will need to locate an online individual buyer or a jeweller or store that buys used jewellery.
In conclusion, if you want to sell your jewellery as a piece to wear, you will need to find a specific customer interested. In contrast, because there is always a market for gold, you can always sell your jewellery for the gold it contains. There is always demand for gold because it is a valuable metal and a commodity.
If your jewellery isn't an antique, it will probably be melted down by the expert you sold it to, even a jeweller.
If the item of jewellery you're selling has a diamond certificate, you might also need to present the original receipt for the purchase.
The majority of people who sell diamond-studded gold jewellery assume they will receive a price that is higher than the diamonds' selling price. Because they are relatively common, most precious stones used in jewellery cannot be sold. A certified diamond from organizations like the GIA is the only exception. These stones could be able to be sold separately, but it is generally difficult to find a buyer, much like with used jewellery.
Remember that you have the right to have diamonds removed from gold jewellery that you sell and returned to you. If you want your jewels back, A&M Gold Buyers offers a diamond recovery service.
How to sell your gold jewellery?
Step 1: Sort your gold jewellery according to carats
If you intend to sell your unwanted gold jewelley to a gold buyer organization, that is crucial. After that, it will be simpler for you to compare jewellers' prices. Check the hallmarks for 9k, 14k, and 18k with a magnifying. The letters GP and GF stand for "gold plated" and "gold filled," respectively. Because they are just made of gold plating, these pieces are not purchased by gold jewellery buyers. You will only be able to sell solid gold or pure gold jewellery. Try evaluating the hallmarks independently by reading our complete guide.
Step 2 is to weigh your gold jewellery.

If they measure to the nearest hundredth of a gram, kitchen scales are an alternative. To get a ballpark figure, you might also use the scale at your neighbourhood post office. These scales, however, are not precise enough to provide you with the accurate weight of your gold. Dealers in jewellery and bullion have authorized and made-for-this-purpose professional scales. Additionally, a gold buyer or bullion dealer will provide you with the precise weight after taking into account the weight of the gems and diamonds in your gold jewellery (if there are any). Only then weight of the gold jewellery you are selling will then be correct.


Step 3: find the gold price.
Don't let the ounce price of gold affect you. Only 24-carat gold commands the highest price. Since 18-carat gold is 75% pure, you will receive the following:
Seventy-five percent of the gold price multiplied by the weight less the bullion dealer's purchase commission. Any other carat, such as 14 carats (58.5%), 9 carats (37.5%), etc., follows the same principles.


Step 4: calculate the value of your gold


Step 5: Request appraisals from various gold and jewellery retailers.
Make an effort to obtain estimates from several sources and take into account any additional costs, such as transportation, to guarantee that you receive the greatest price for your gold. Depending on the amount of a cut each retailer takes, some may offer lower costs than others. Even if you don't want to sell it, going door to door will allow you to have your gold appraised by a professional and have the weight and carat of all of your gold jewellery verified.
You won't be able to acquire a valuation over the phone if you don't know the carats of your gold jewellery. Consider visiting a gold buyer or a bullion dealer in-person to get your gold valued. A firm that won't offer you a phone quotation generally keeps secretes when it comes to its rates, so keep that in mind.
Deciding how to sell jewllery
It is advised that you contact a gold buyer or a bullion dealer to discuss your plans and set up an appointment if you intend to sell a significant amount of gold. Precious metal vendors are available throughout Ontario. Competitive specialty merchants, which deal in bulk generally pay more money than a typical pawn shop. A smart technique would be to get in touch with a gold buyer to sell gold in person over the counter. If you live in town, you won't be required to pay the shipping price you would if you sent your gold through the mail.
Watch this video to view the process of selling gold jewellery.
Watch this video to view the process of selling gold jewellery.
Our experienced team is available to answer any of your questions! At A&M Gold buyers we keep it simple, effective & straightforward. Our goal is to provide our clients with a trusted, dependable & reliable source to Sell Gold. Feel free to walk in during normal business hours. However you can always book an appointment.
CUSTOMER SERVICE
We offer a hassle free and transparent service.
Our staff will guide you through the entire process.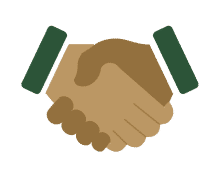 CONVENIENCE
Conveniently located in the Durham region & proudly serving for 3 years +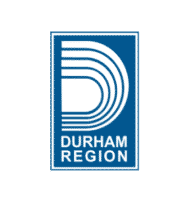 GOOGLE RATING
We love to hear feed back from our customers. Current Google rating of 4.9 stars.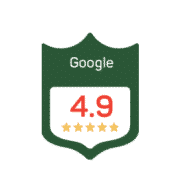 CUSTOMER SERVICE
We offer a hassle free and transparent service.
Our staff will guide you through the entire process.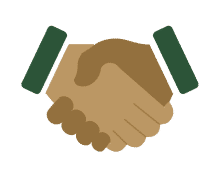 CONVENIENCE
Conveniently located in the Durham region & proudly serving for 3 years +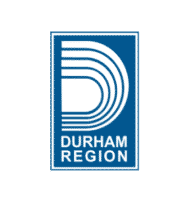 GOOGLE RATING
We love to hear feed back from our customers. Current Google rating of 4.9 stars.